Omo-Borty is among the well naturally endowed actresses in Nollywood who acts in Yoruba movies. She is one of the most sought-after Yoruba movie actresses. She used her latest Instagram post to address the news making rounds online that she wants her daughter to marry a virgin. She took to her Instagram page to address the issue, where she out rightly denied saying anything related to that.
Check out the initial post purported to come from her;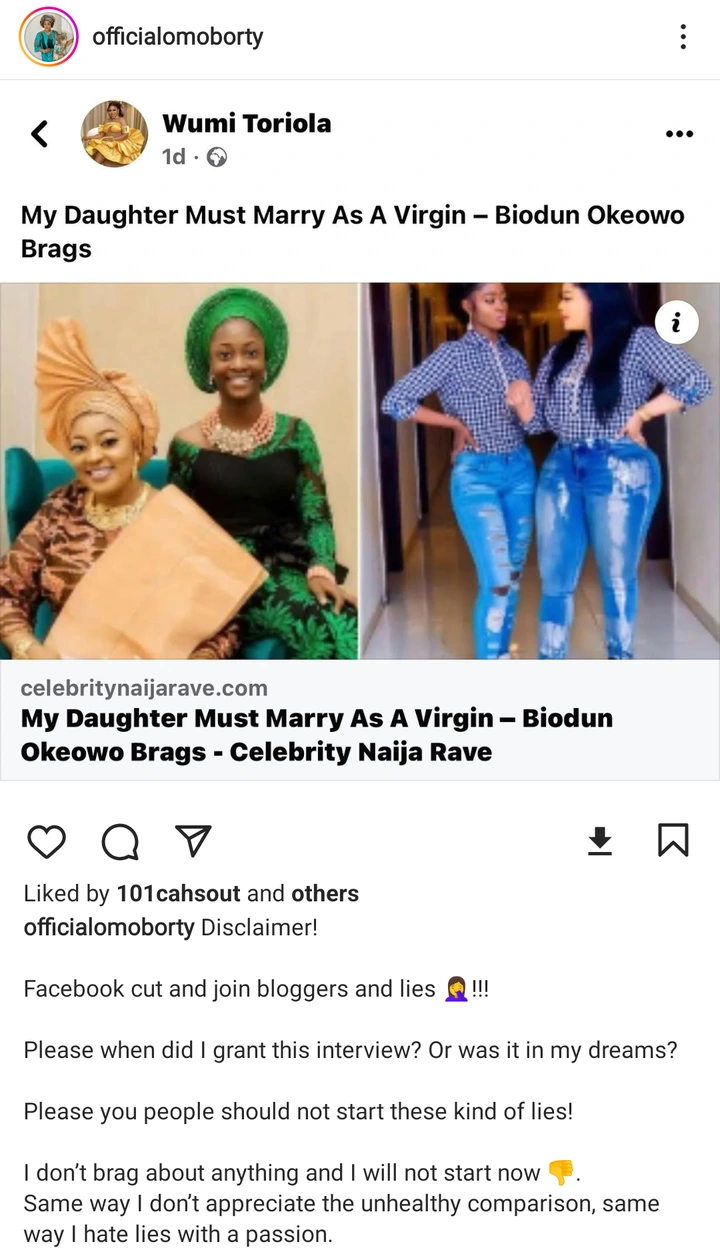 She made it known that she was never granted any interview where she talked about anything relating to her daughter in such a manner. She also revealed that she is not the type to brag about anything and that she will not start now.
Read her disclaimer post;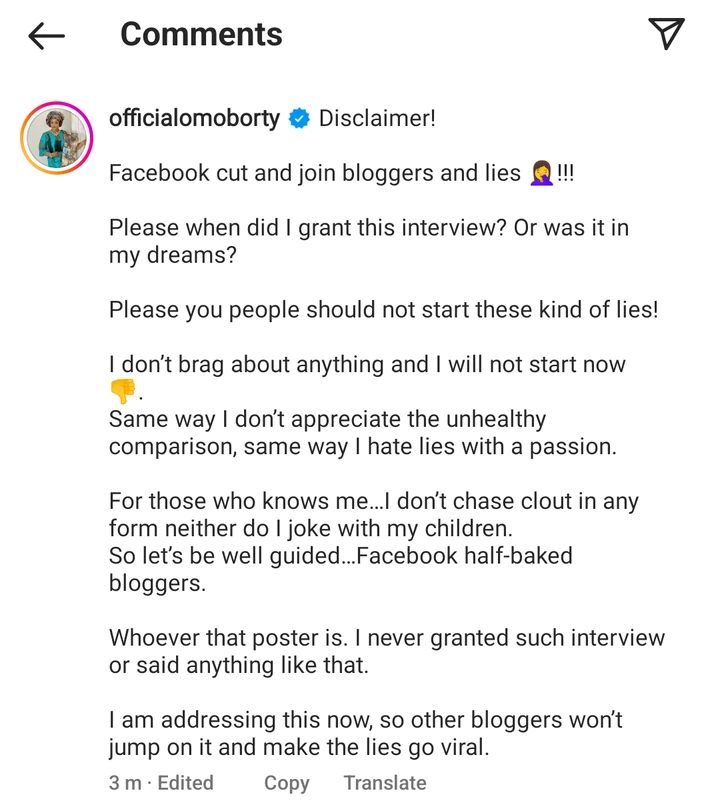 Virginity isn't the key to a successful marriage. It beats my imagination why people will find delight in wrongfully tagging people to have said this or that. Even on things that are not guaranteed automatic success.