Okoro Blessing Nkiruka known in the media space as Blessing CEO has been said to have been arrested by the family of Bimbo for siding IVD.
This issue of siding came up somewhere in October IVD and Bimbo's saga came up where almost all social media and celebrities were picking sides, then Blessing CEO sided with IVD with proofs to back up her claims, she posted videos, photos, and voice notes from Bimbo's best friend just to prove that IVD didn't do what he was accused of doing.
Check out a picture of Blessing and husband;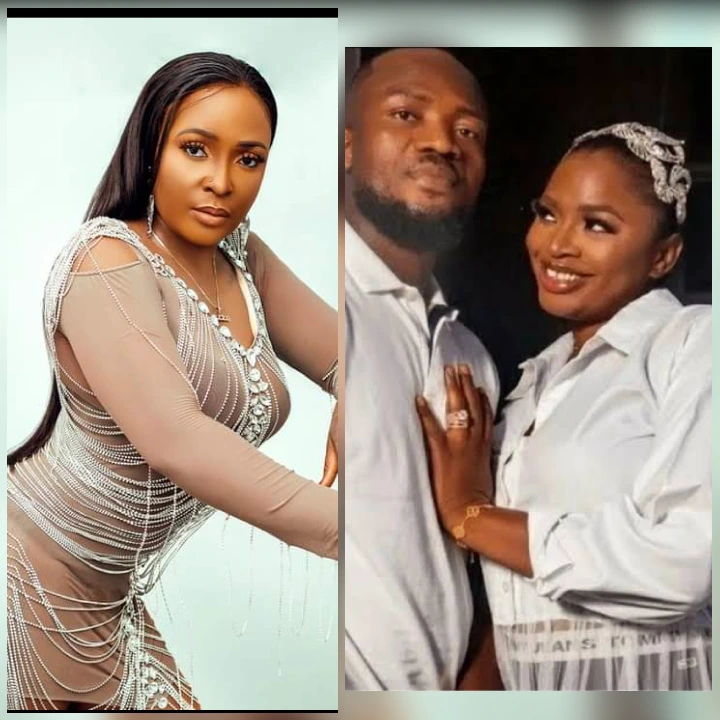 She blamed Bimbo for what happened. Blessing lost her Instagram account with over 1.5 million followers in the process, so after she lost the account, she opened another one and stopped talking about IVD and Bimbo's saga.
As of yesterday, it's been alleged that late Bimbo's family arrested Blessing CEO for siding with IVD and also for her allegations towards Bimbo. It was also alleged that she slept at the Panti police station and was unable to make bail until she was released the following day. After the news broke out a fan of hers sent an Instagram message to Blessing CEO enquiring about the news. Below is the message and what Blessing had to say;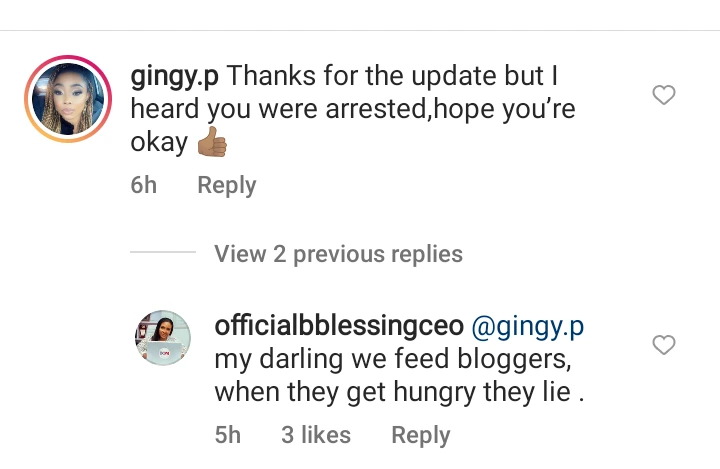 Related Posts