Allysyn got evicted from the BBNaija season 7 reality show last week and she has been displaying her unique dressing styles online. Allysyn is an African fashionista and she's proud of her bald haircut. We will be looking at the below outfits and learning some fashion tips.
Allysyn is looking gorgeous and angelic in her white gown and the style displayed her curvy shape. Her gown is beautified with a dripping design and it's lovely. She wore a designer's jacket on her gown and it gave her a snazzy look coupled with her necklace and makeup.
Check the below images out: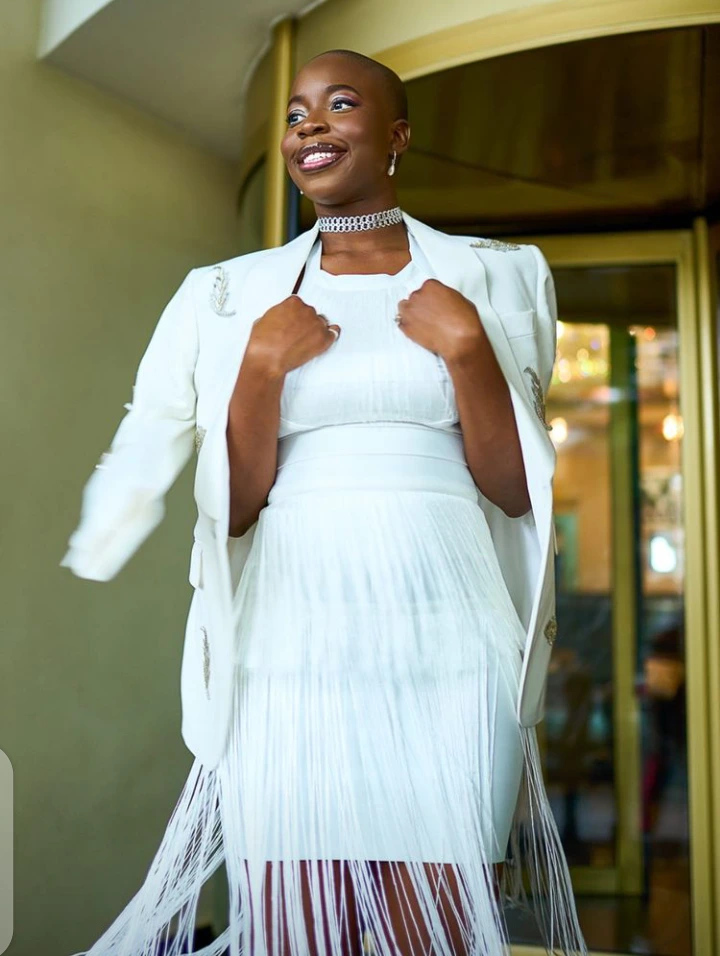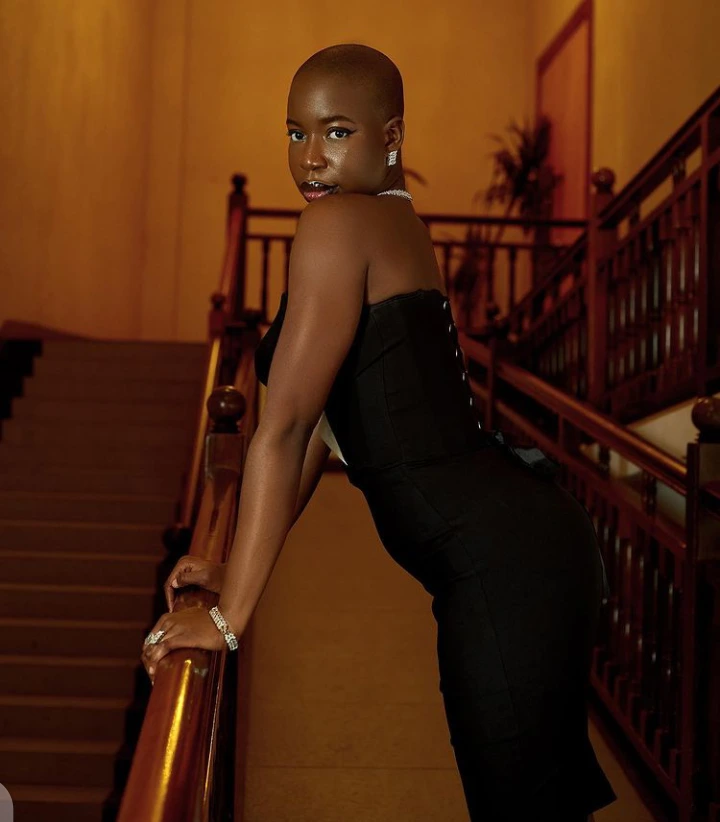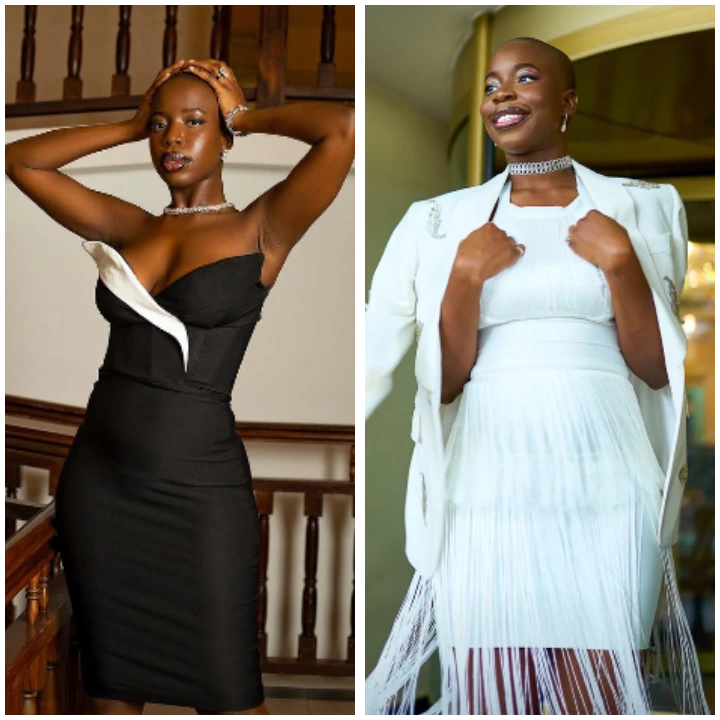 The above gown is beautiful and it gave Allysyn a sizzling look. Her gown is armless and it enabled her to wear a beaded necklace. Her gown is designed with white fabric and it enhanced the beauty of her appearance.
The black dress is called Corset and the back is designed with ropes. Her makeup is lovely and it complemented her outfit, coupled with her accessories.
Related Posts