The Brazilian Butt Lift (BBL) is no longer a new thing to a lot of ladies. However, a woman who is naturally content with her body size will not have to go for BBL. The rise in the number of ladies runnig in for the BBL is alarming, as some of them claim they do it to impress their partners.
Nigerian singer and rapper Ikechukwu Onunaku has recently shared his view concerning ladies who go the extra mile to pump their buttocks because of men. In the video, Ikechukwu Onunaku said that "I do tell people that I don't have a spec when it comes to ladies' assets, but many of them don't believe me."
"So, it really bothers me when I hear women say that they are doing BBL because of men." Is it truly the men that are pushing you to do it? Are they the ones who look at you in the mirror and tell you that your buttocks are not big enough? Take a look at the health risks behind such a thing. As a lady, you need to be content with your body size and shape," The singer added.
Watch the video below:
Below is a screenshot of some people's reactions concerning the video: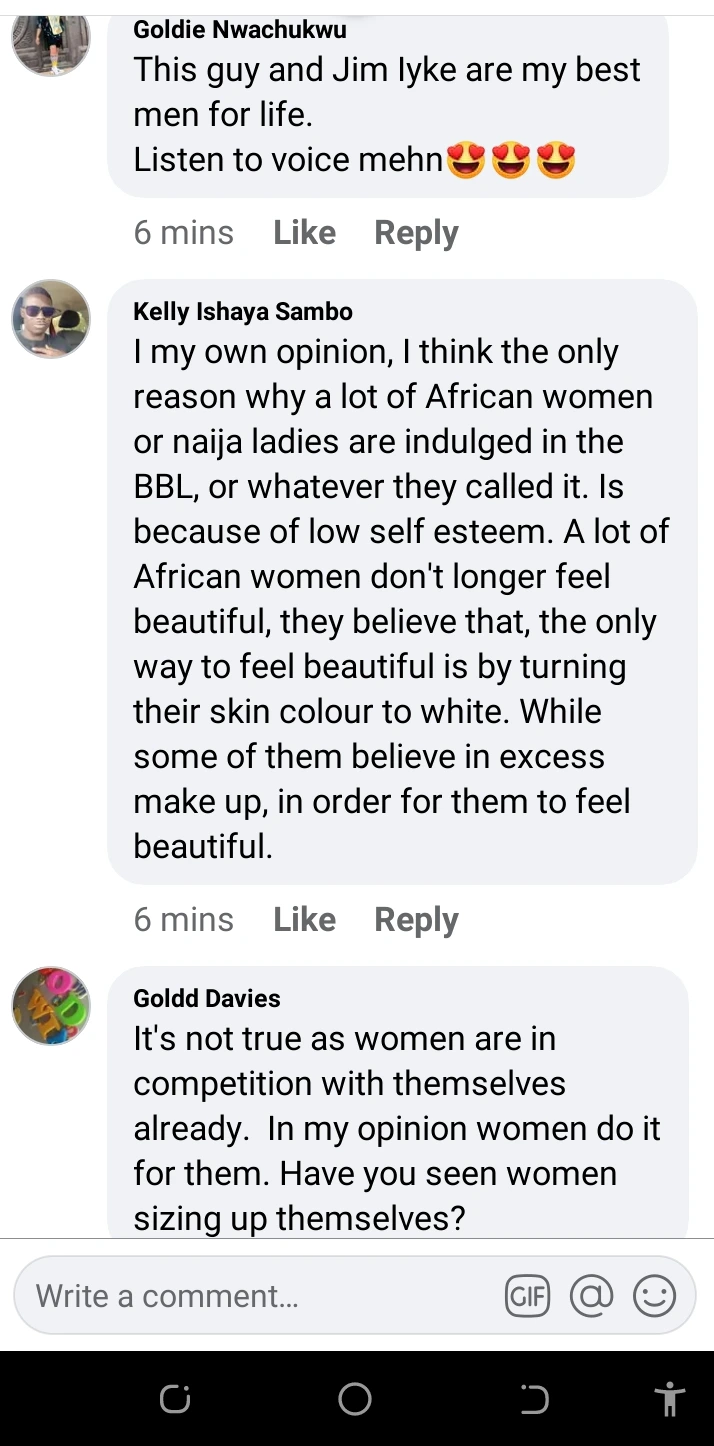 Related Posts