After 72 days of fun, entertainment, drama, romantic relationships and activities, suspense, evictions, nomination sessions, sponsored tasks, night parties, and diary sessions, amongst other activities, Groovy finally celebrated his birthday outside the Big Brother's House.
He was wished by several individuals via their official Twitter page, including Sheggz, Kess, Phyna, and Chizzy, amongst others. Segun Olusemo, popularly known as Sheggz also wished Groovy a happy birthday via his official Twitter page.
Recall that Groovy and Sheggz have been friends since the lockdown period, and they've had a smooth and positive relationship even inside the Big Brother House.
Sheggz wrote, "My brother, day 1, Groovy Monoooo!!! Happy Birthday brother @groovymono". This caption generated reactions from the public also.
Check out the tweet below: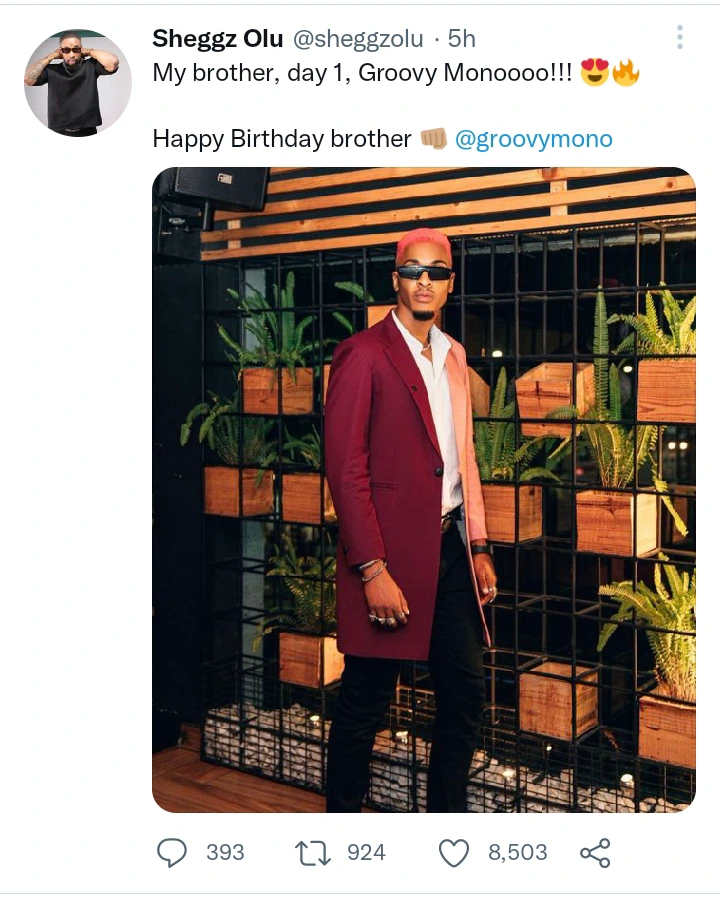 This generated reactions from the public as Sheggz really wished Groovy a happy birthday with a good and positive voice. Groovy was also wished by several celebrities in the entertainment industry.
Related Posts