Former BBN star Uriel has used her new post to show off her body transformation to her fans. She took to her Instagram story to share old and new pictures of herself with a man that showed how much the two of them have transformed over the years.
Check the picture in the post below;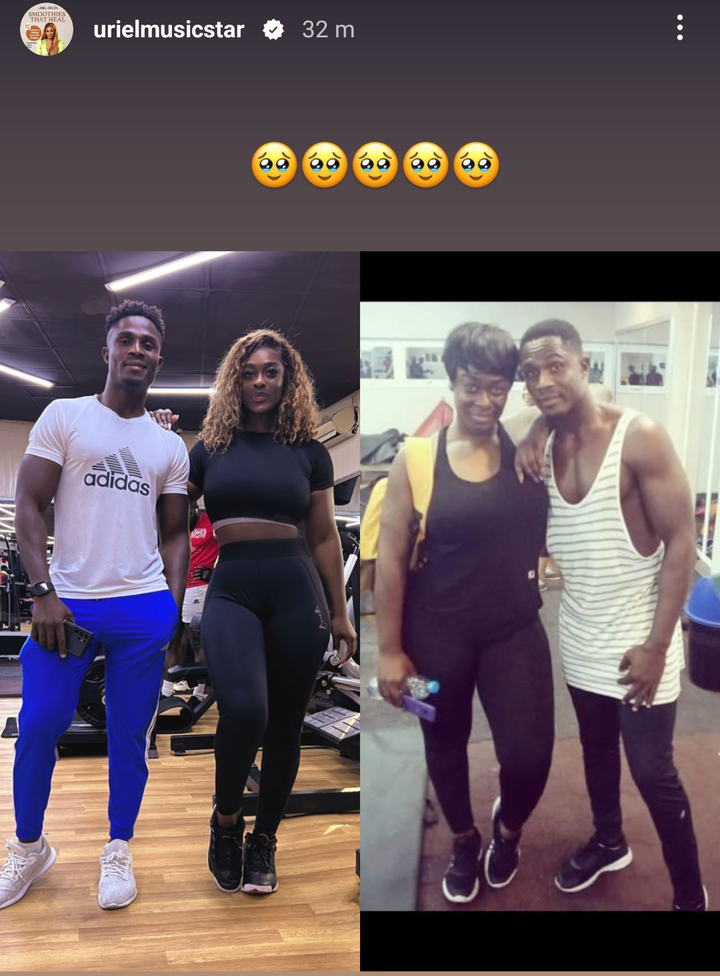 The two of them took the old picture and the new picture at the gym in a standing position. In the old picture, Uriel looked younger and a little bit chubby, while she looked older and slimmer in the new picture. The man also looked different in both pictures, as he looked younger in the old picture and older in the new picture.
Uriel is one of the breakout stars in the BBN reality show, and since her participation in the show, she has become more popular among social media users, just like her other colleagues as well. She was seen wearing a black outfit that looks good on her. She appeared with a nice-looking hairdo that enhanced her beauty. She put on sneakers as she took pictures with the man at the gym.
Related Posts