Most often what we wear depicts what we do in terms of our professions. Its also clear actors and actresses often dress in some attires to play specific roles given them.
Former Big Brother Naija stars, Groovy and Chomzy shared a photo of themselves standing together in their military attire which looks good on them. Their outfits got their fans shocked and wowed because their costume looks good on them and it made them look like military personnel.
Check out the picture;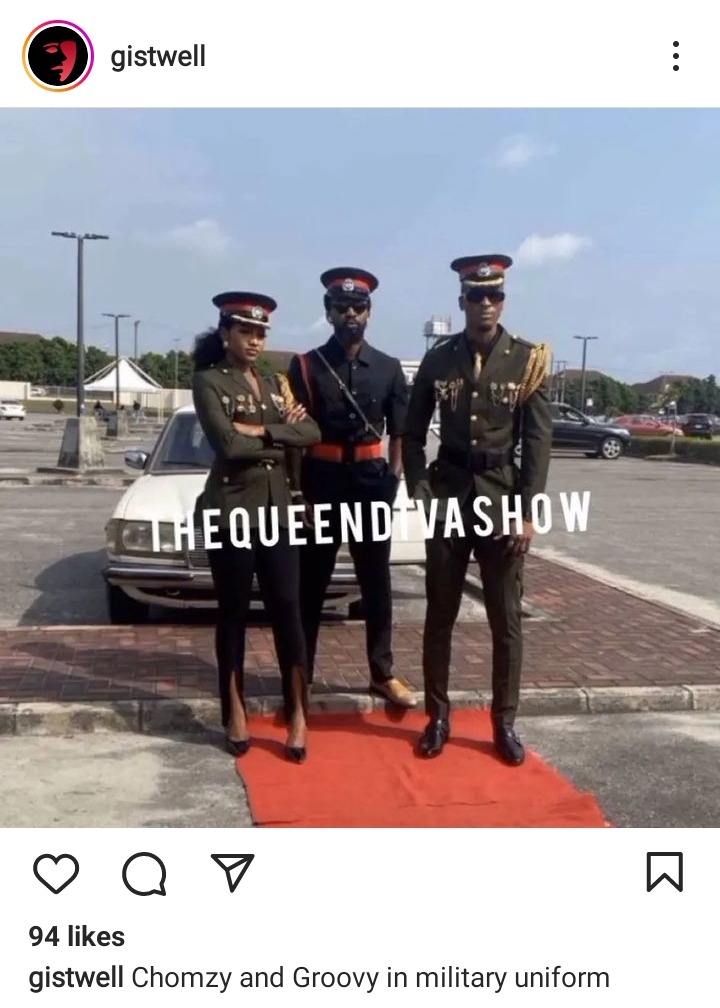 Their appearance got the attention of their fans online. Chomzy and Groovy are both wearing a military attire in a scene in order for them to look like military personnel. They look so confident and bold. Chomzy's makeup and hair enhanced her beauty, we all know how beautiful she is but the uniform has added more touches to her appearance, while Groovy finished the looks with eyeglasses which gave him a bossy look. The took this picture with another person who is also dressed in military uniform.
They were looking very smart and one will confirm on them based on the look ranks in the military. Fans and followers who saw the picture could not hold it but to quickly comment as shown below;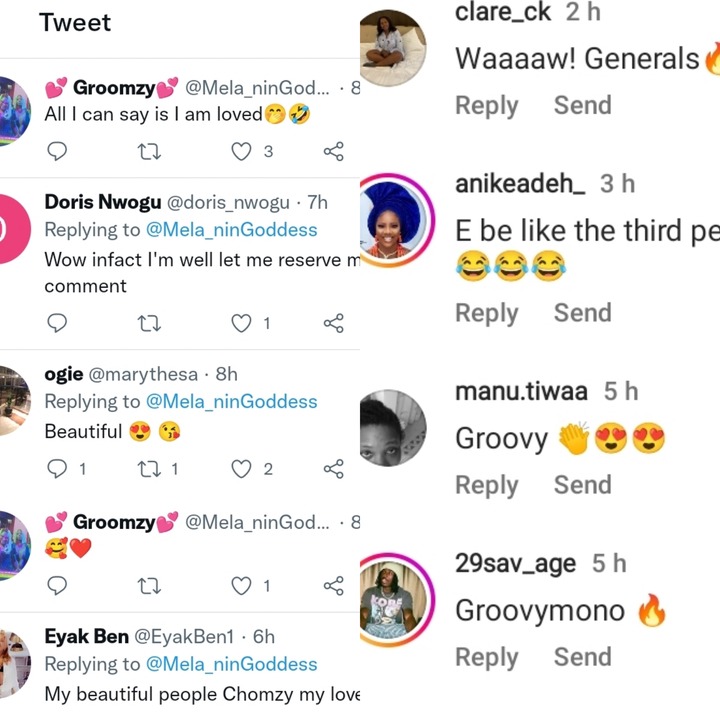 Related Posts