Haleema Atete is one of the popular Kannywood film directors home on to. The beautiful actress recently tied the knot with her beloved husband, Mr. Muhammed Kala.
To express how excited they are about her marriage, some of her colleagues took to their individual platforms to share some adorable images from the event.
From the dazzling images, the bride was wearing a sparkling white bridal gown and a scarf that matched the color of her gown. She wore a beautiful necklace, earrings, bracelet, and rings that portrayed her dazzling appearance.
Haleema Atete had a stylish henna design on her hands and nicely done makeup that matched her skin color. The bride could be spotted with her face full of smiles while having fun with her fellow Kannywood celebrities.
Have a look at some of the adorable images that surfaced online, as we share below: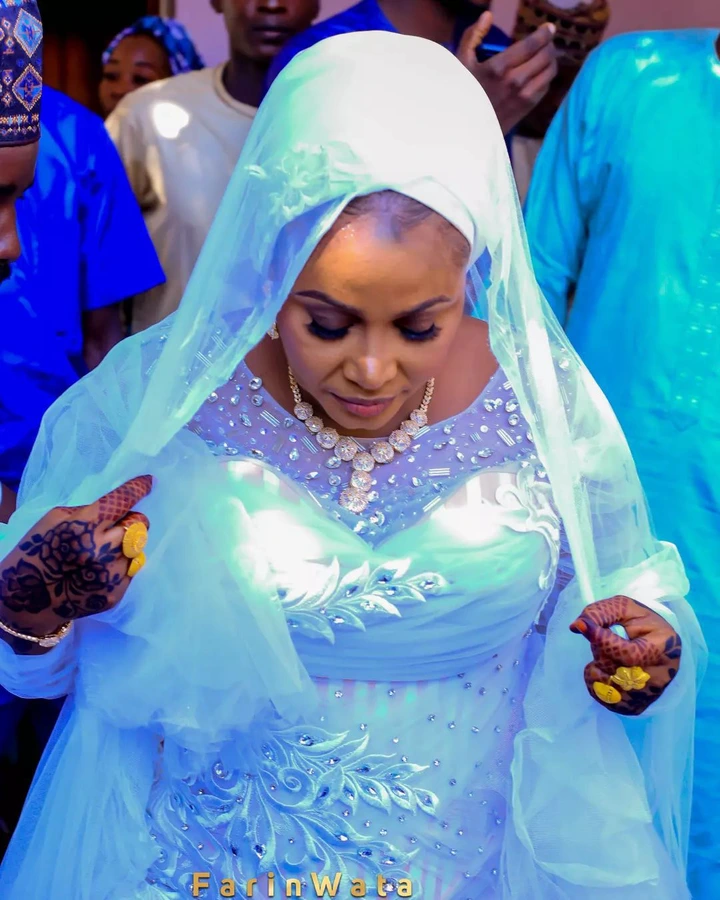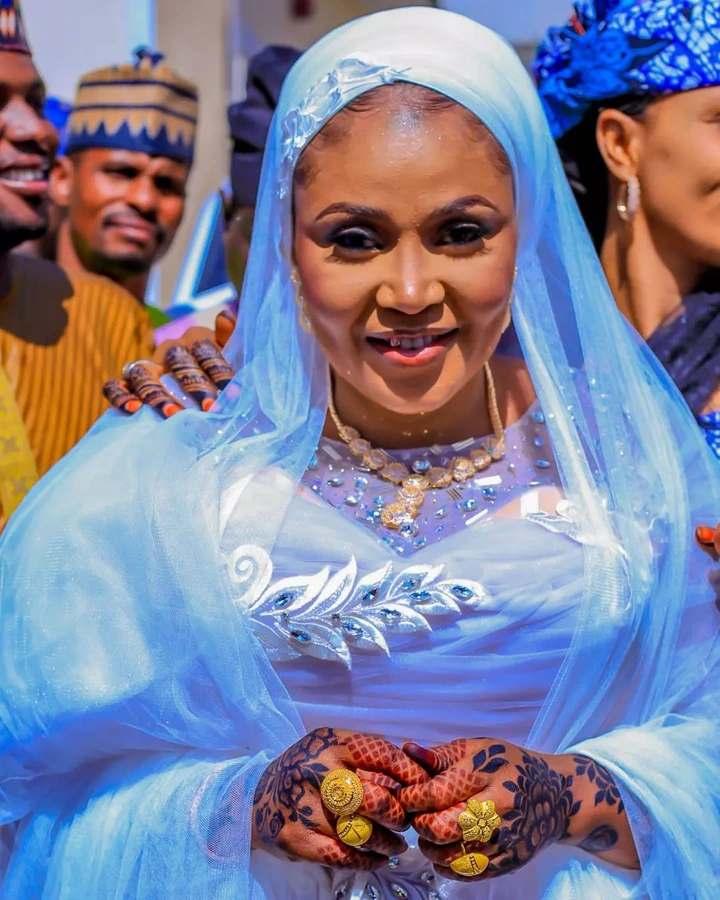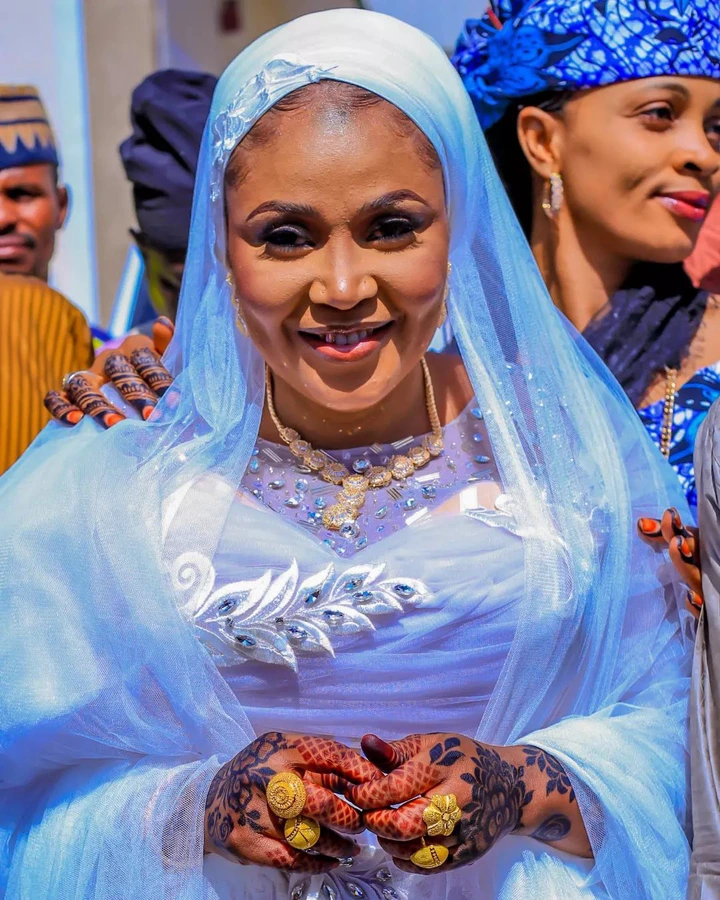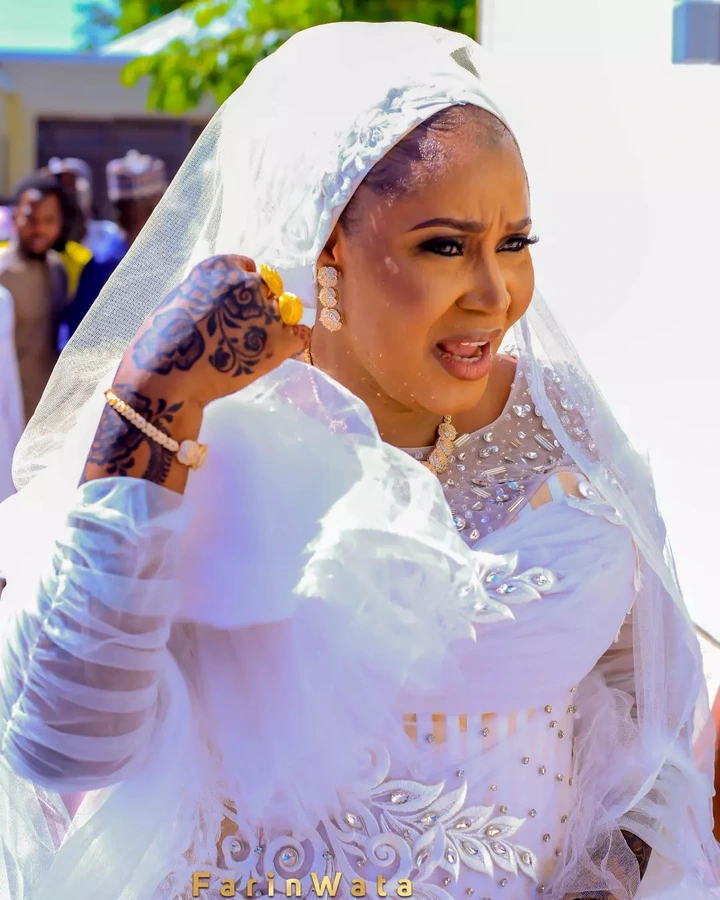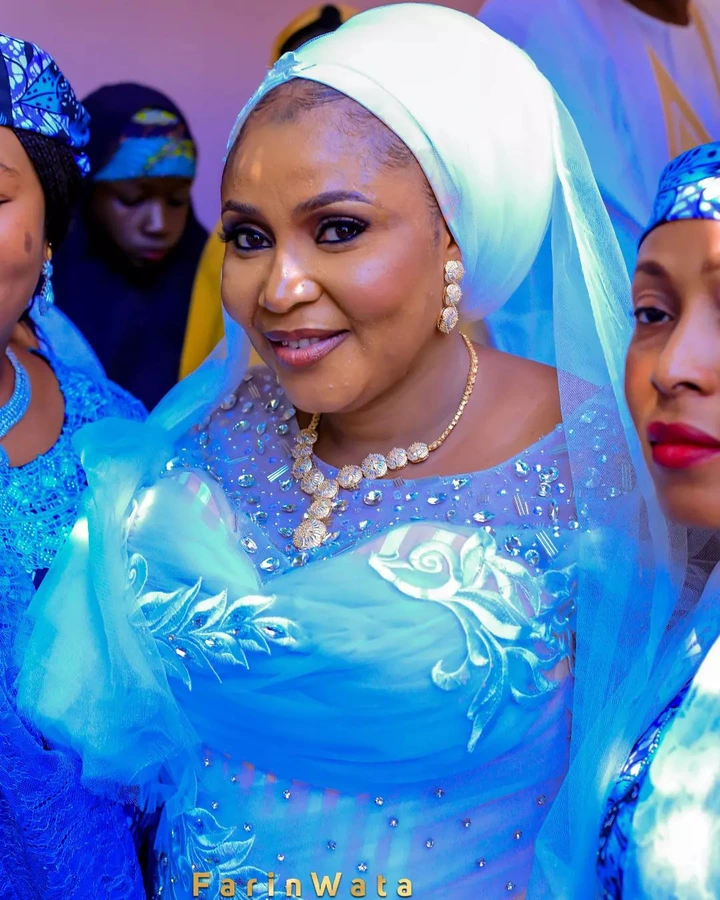 Our team wishes Haleema Atete a happy marriage, and may Allah grant her the wisdom to take care of her home.
Related Posts