What many wished for is happening. The issue of Phyna's abortion, she was pushed and couldn't guide herself. With the status, she has now there is the need to guide her mouth and avoid followers that are ready to provoke her so she says something. According to her, she's someone that likes accepting insults first before insulting a person because it's her own pattern of quarreling. She went further to say that someone insulted her via Twitter and the person called her an abortionist she accepted the insult first before insulting the person and now it has gone viral that she's an abortionist and it's really making her angry.
Check out;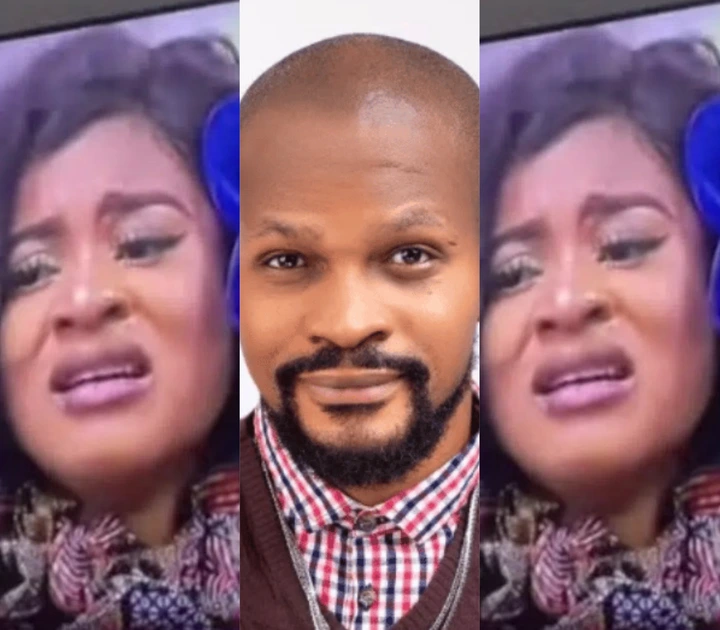 Uche Maduagwu who has been friends with Phyna for some time now told her on the phone that he knew it wasn't true and Phyna said if truly she has done an abortion, she won't publicize it online because it's meant to be a sacred thing but she hasn't done an abortion before.
Take a listen;
https://www.instagram.com/reel/CnS5KBUsG82/?utm_source=ig_web_copy_link
Her fans and followers are not pleased with the way she's carrying herself and has taken to the comment section and expressed how they feel.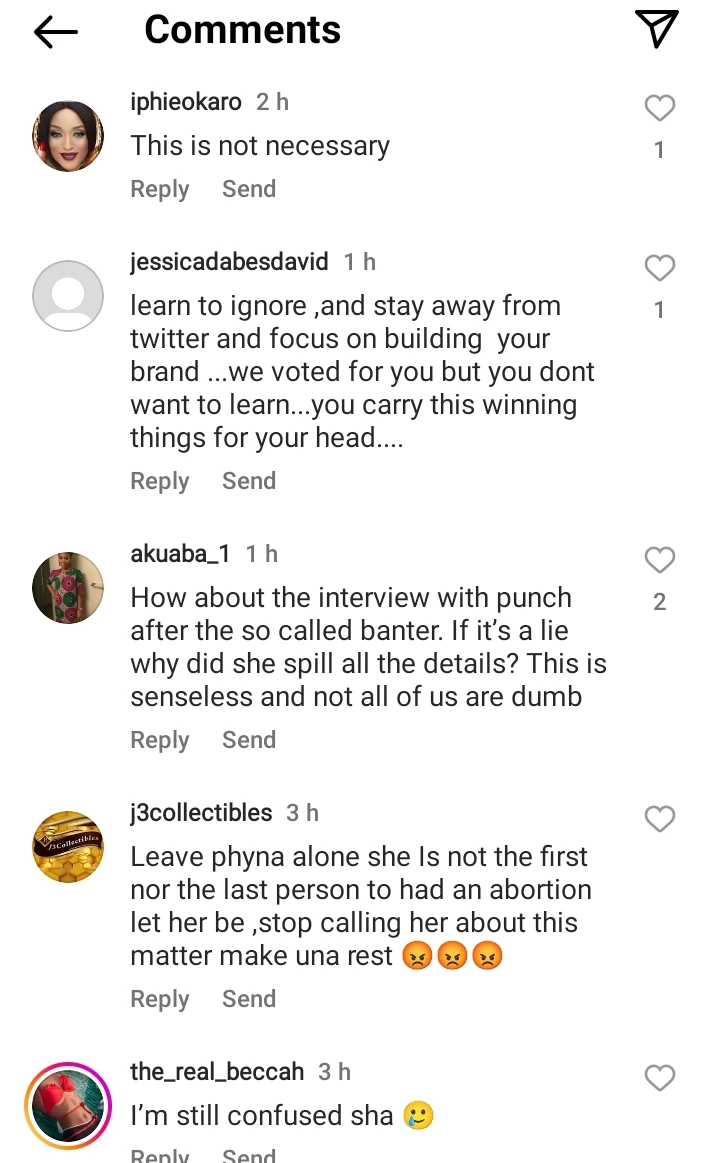 Related Posts