Former Big Brother Naija female housemate and celebrity model, Doyinsola David, popularly referred to as Doyin, has shared recent information on the housemate she would kiss, marry and slap. Doyin shared this information in a post-interview session she had with her fellow evicted housemates.
According to Doyin, she was going to marry Chizzy, kiss Cyph and she wasn't going to slap Bryan who she referred to as "a cool guy"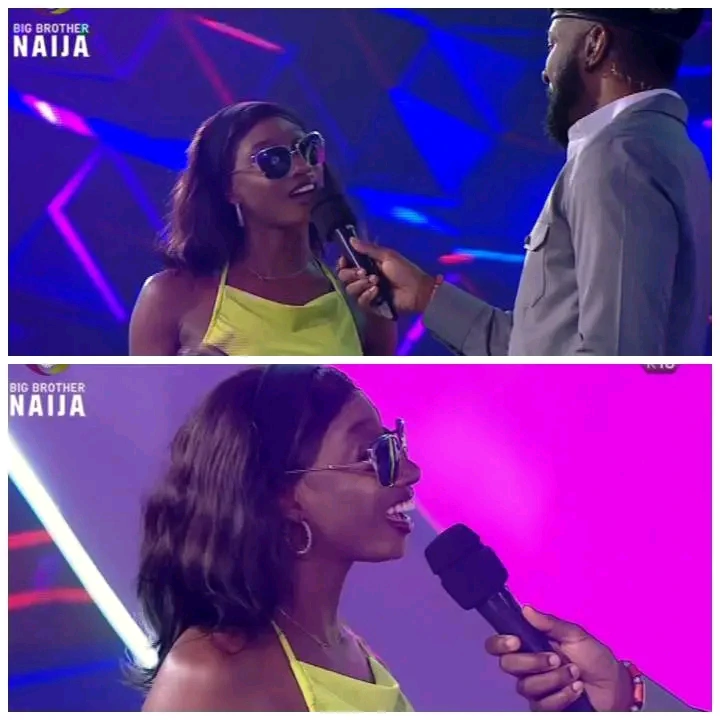 Doyinsola David was one of the recently evicted big brother Naija season seven housemates. The celebrity star is greatly remembered for her intelligence and mature approach to situations.
During her stay in the house, Doyin had stated that she liked Cyph; one of the level-up housemates who left the show Two weeks after it began. In the course of her stay in the house, the Ex Big Brother Naija female housemate became so close to Chizzy, another male housemate.
Recount that Doyin had earlier stated during her first eviction interview with Ebuka that there was a possibility of her entering a relationship with either Cyph or Chizzy after the show.
The video of the interview can be seen in the link below:
Related Posts