Love is really a life giver and sustainer of adrenalin in humans. Kissing they say is good for ones health. Justine Bieber is among the most talented artiste in the world and he knows how to make fans and followers ask of more of him. He has recently shared pictures online which has got many talking. There have always been reactions from his fans whenever he shares new photos on social media.
Check out the photos;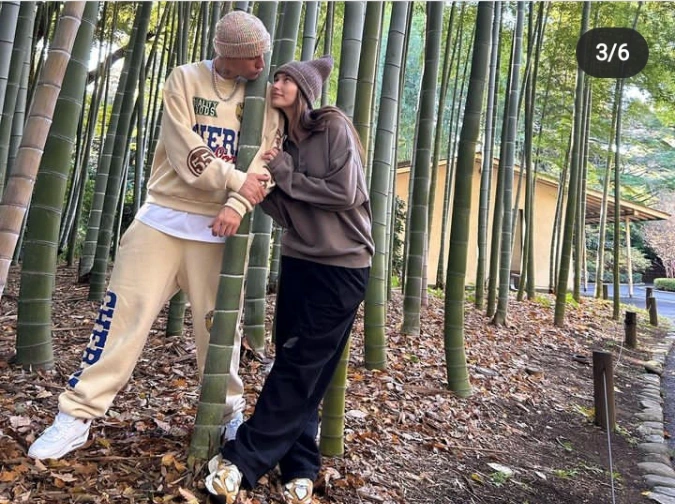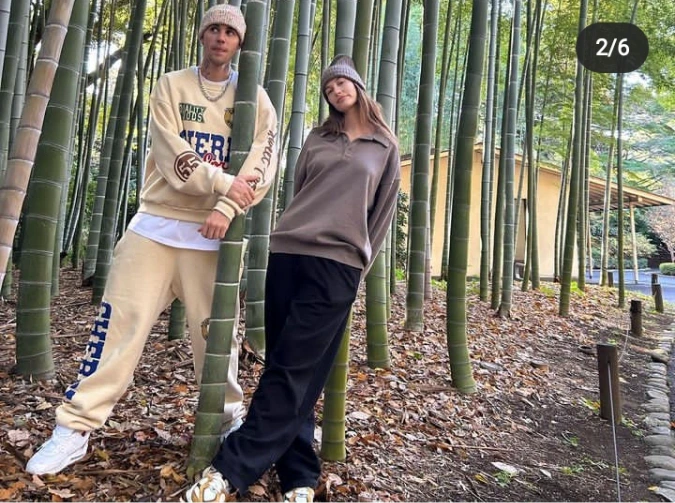 Not long ago he took to his official Instagram page to show his fans moment he was celebrating his wife's birthday. The handsome singer who is widely popular for his trend-setting fashion sense, captioned the photos saying; "happy birthday to my favorite human being XOXO. You make life magic. Obsessed with everything about you. Love you Bum Bum". It is the Bum Bum part for me, the artiste really knows how to roll it.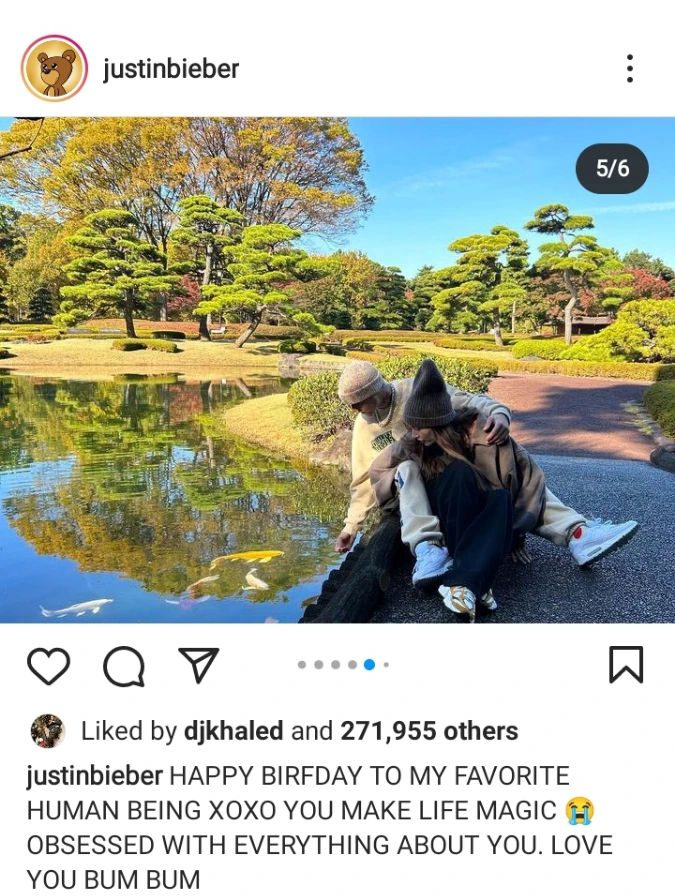 Justine Bieber and his wife could both be seen in sweater and a jogger which looks good on them. He wore a white sneaker to compliment the looks, while his wife wore white with touches of gold. Bieber and his wife went to the bamboo forest and they share their photos in different positions. Bieber and his wife leaned against the bamboo tree and they took a photo looking at the camera. There were moments the were kissing in the photo. Kissing is loving medicine. Many who saw the pictures have since commented. Some comments are provided below;