Most movie industry players are into politics and I am made to believe it's due to the popularity they have obtained over the years through acting.
The deputy governor candidate of the People's Democratic Party in Lagos is also an actress in the person of Funke Akindele. She has used her new Instagram post to show off her beauty to her fans. She revealed that it's been a long time since she took a selfie while posing in a white outfit.
Check her out;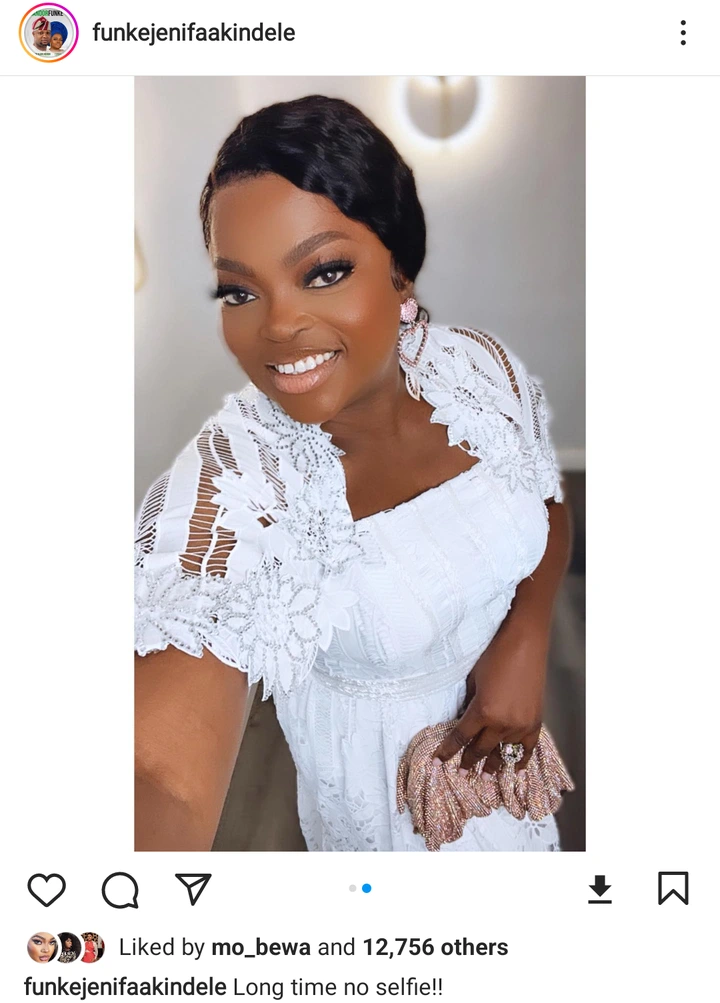 The actress showed her good taste in fashion by appearing in a lovely white gown outfit that looks beautiful on her. She had neatly done makeup which caught the eyes of many as it matched her complexion.
She showed up with a nice-looking hairdo that enhanced her beauty. She was looking excited as she wears a beautiful smile as she poses for the pictures in a standing position.
Colleagues in the movie industry, fans, and followers both on social media and in politics who saw her post have taken the time to comment. Showering praises at the actress. Talking about how gorgeous she looks among other things. Check out the comments below;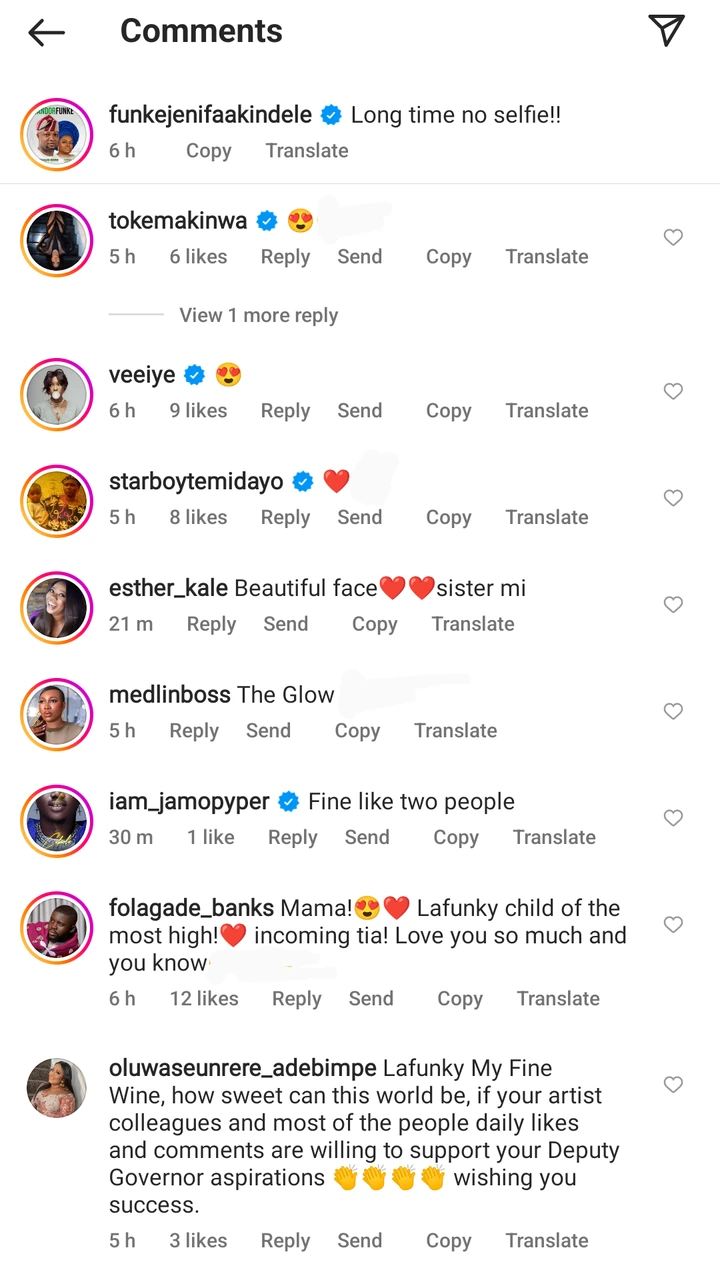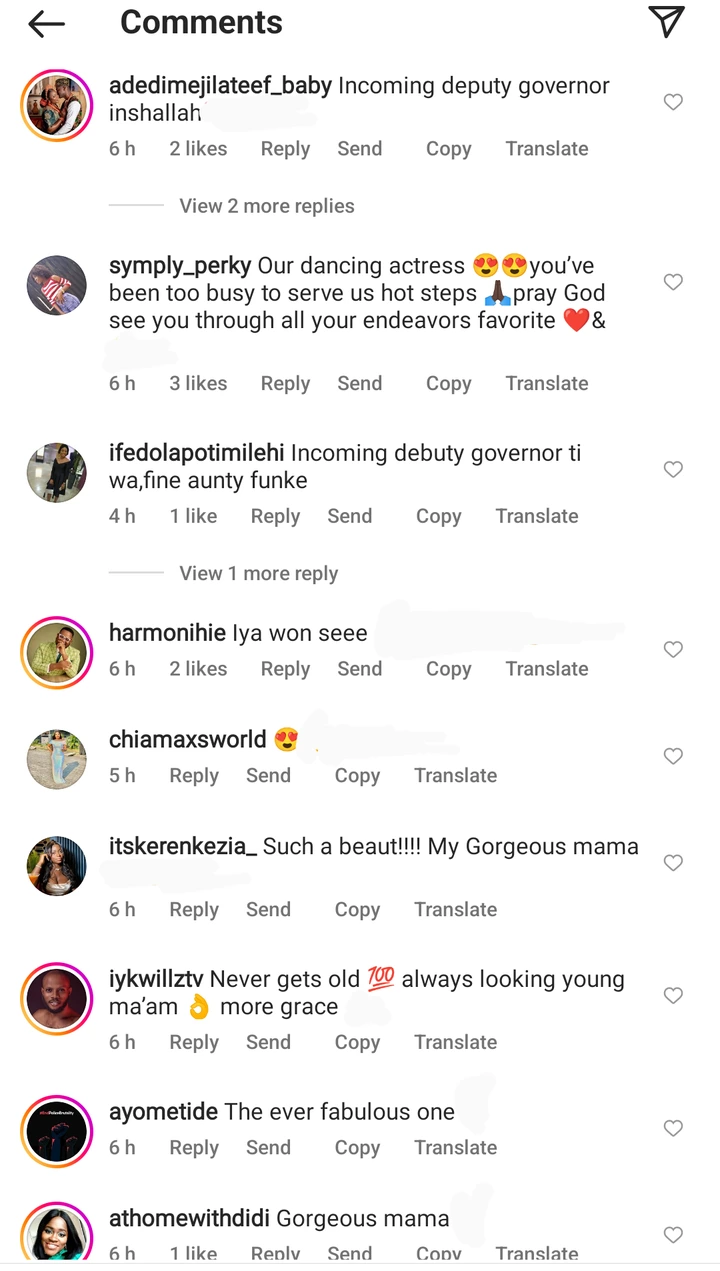 Related Posts