Love Fades – BBNaija Doyin Says On Twitter
BBNaija S7 star, Doyin shared a post via her Twitter handle and it has gone viral on social media. Doyin loves entertaining her fans online and she did it again via her Twitter page telling her fans that love fades and it's better for you and your partner to understand each other very well before loves comes into the relationship.
After sharing a post online, a fan reacted to it by saying "Everyone that loves you won't understand you, everyone that understands you won't love you. Would you prefer to be loved or understood?"
According to Doyin, she made it known to us that no doubt love is a beautiful thing but understanding is better because love fades. She captioned her recent post on Twitter saying "Love is beautiful and spectacular but being understood is even more so, because it is rarer than love. Being understood is being free to be you always. Love doesn't always offer us that. I'll rather be understood because love fades".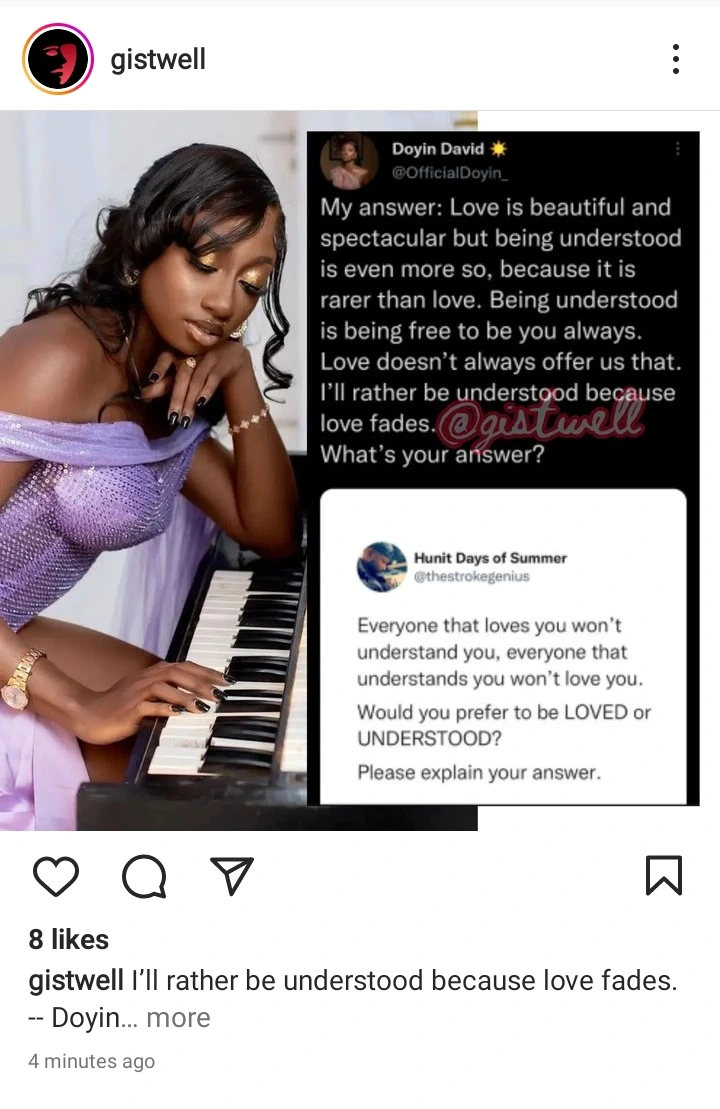 Related Posts