It's a delight to the heart to be blessed with a lovely son and watch him grow up into a responsible man. Uche Ebere's son, Prosperity, just turned a year older, and the actress declared that she gave birth to sweetness. Uche celebrated his birthday online with beautiful photos and words to spice up the day.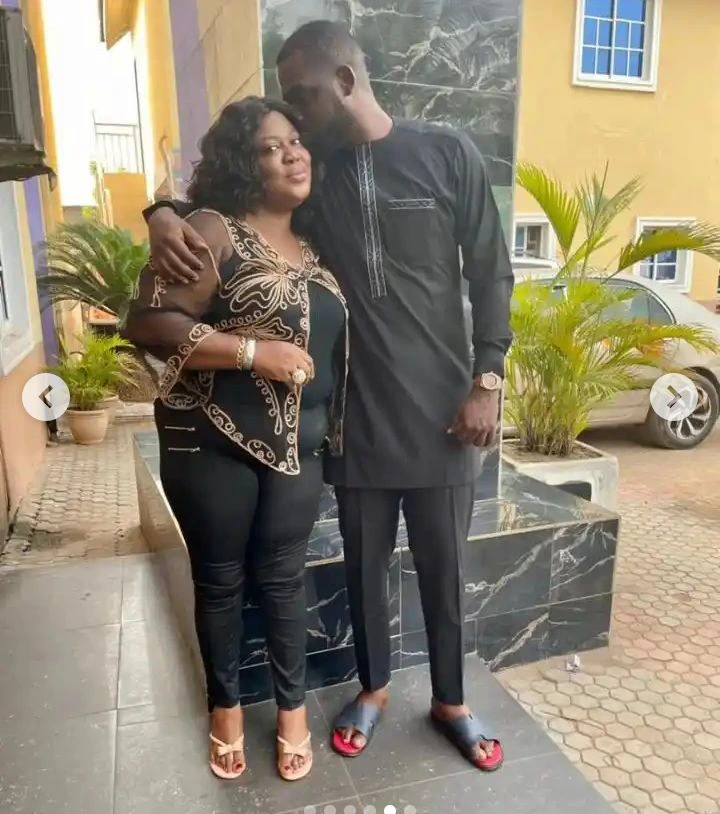 As your son begins to grow, many things change, but a mother's love is constant. In that spirit, Uche reaffirmed her delight and love for her son. The veteran actress shared lovely images on Instagram and wrote: "My womb begets sweetness, I birthed a king today. Birthday blessings to you"
below is a screenshot of her birthday message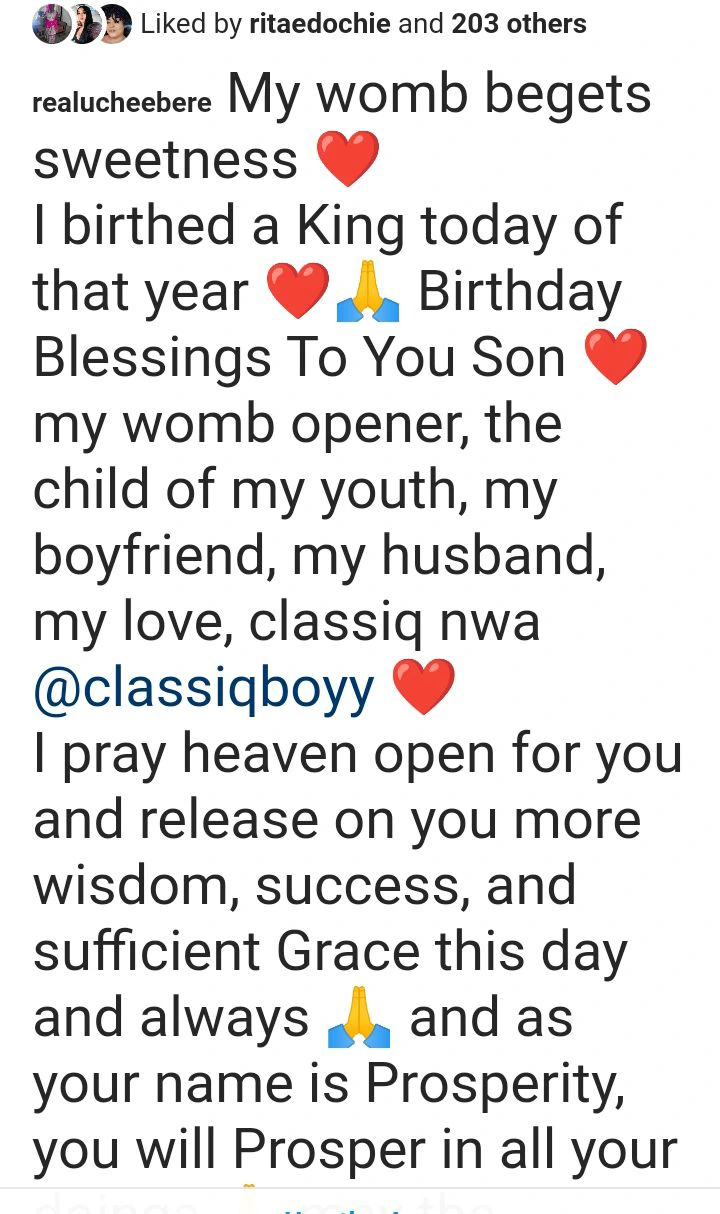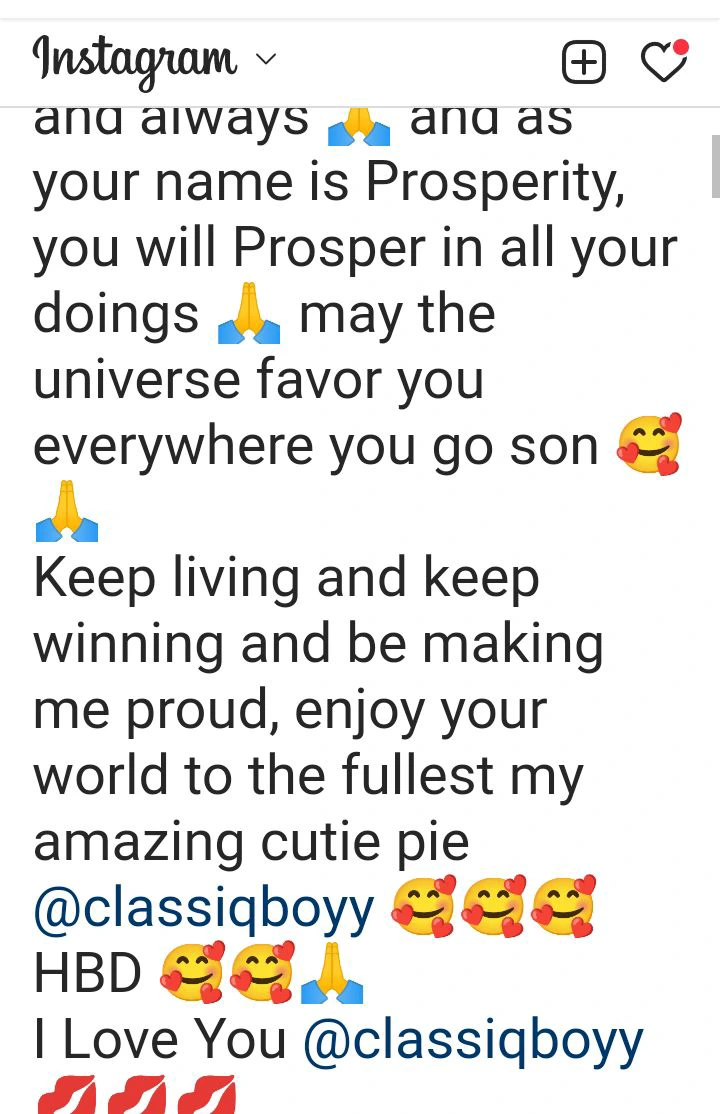 There's always something that connects a mother to her son. As a matter of fact, such a bond can't be described in mere words. It's no news that Uche and her son are best friends. It's no surprise that she is celebrating him with anything she can lay her hands on.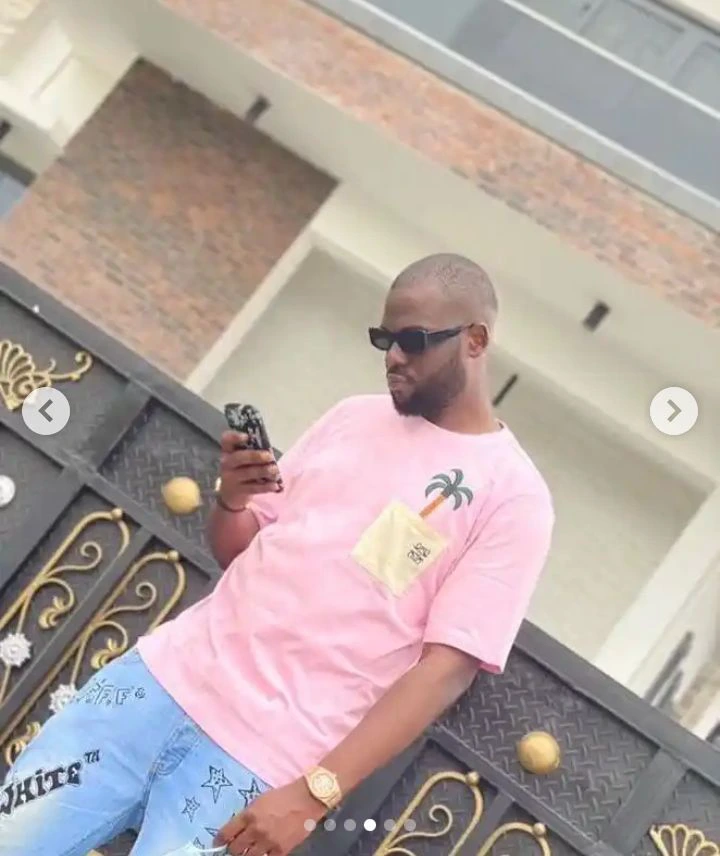 Related Posts