Peter is one of the famous musical duo Psquare, he recently trolled some people that have been attacking him for supporting the presidential candidate of the Labour Party.
The artiste posted pictures of himself and his twin brother in a private jet and said that those always threatening him with his career should take note that he and his brother no longer have a career and that they have also gone beyond that level, adding that they are now legendary and iconic and are selling out stadiums and Arenas around the globe.
Check them out;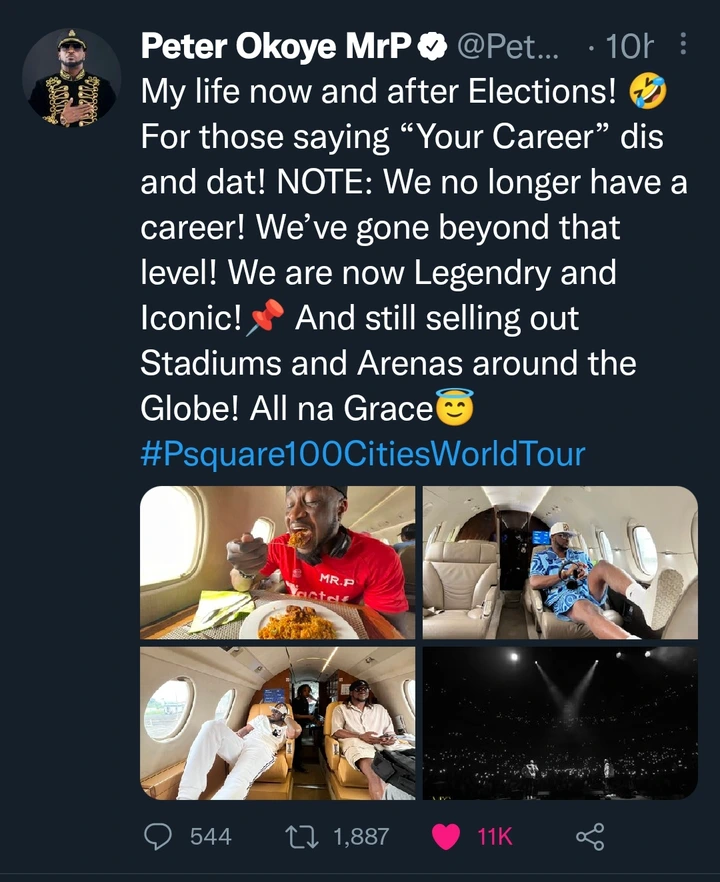 He was so explicit in the statement made reads-"My life now and after the elections! For those that are always saying 'your career this', 'your career that' take note, we have gone past that level. We are now iconic and legendary. We are still selling out arenas and Stadiums all over the world.
Those who saw the statement on Twitter got a lot to say some of which is,-"It is always funny when people that have made it in life are trying to support a better Nigeria, but they receive insults from the same people that they are fighting for. Nigeria is an irony. God bless you, Psquare, for all you do for a better Nigeria."
Read below some reactions;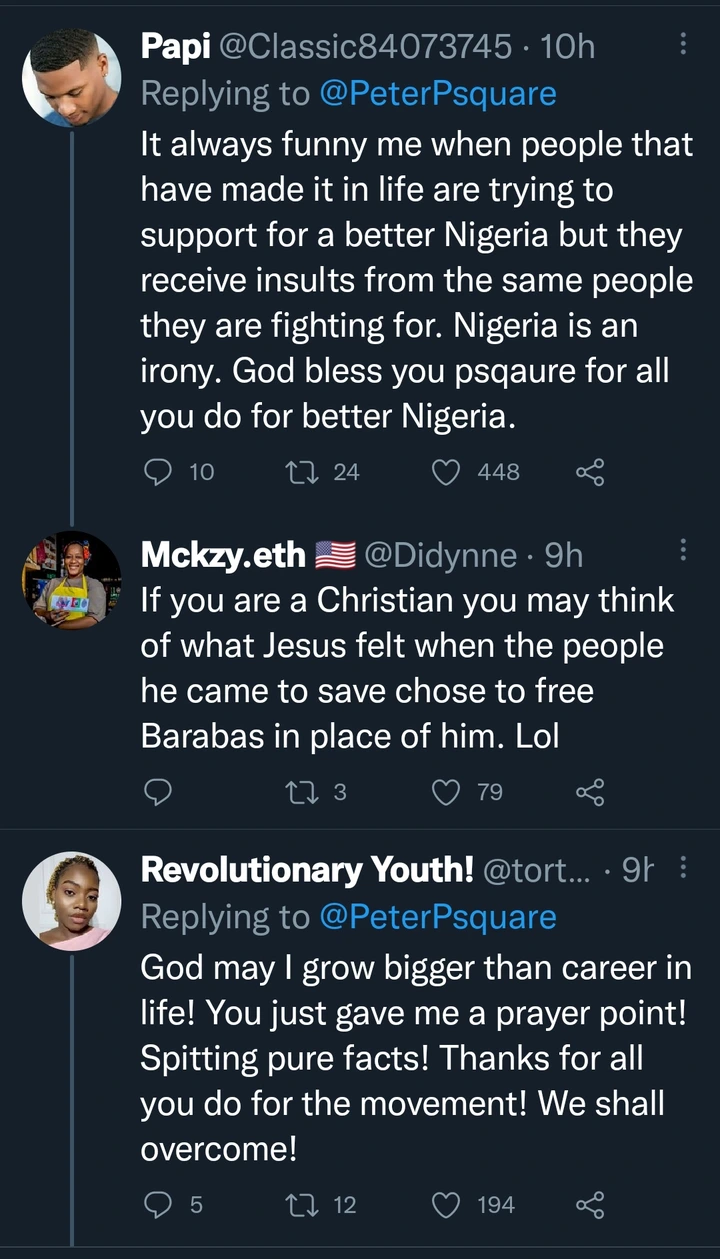 Related Posts