Netizens have expressed a variety of emotions in response to a video that purports to show Nigerian artist Daniel Benson, a.k.a. Buju BNXN, being allegedly harassed by a bunch of policemen on the road.
The Nigerian Afro-fusion singer was visible in the now-viral footage without a shirt, and several accounts claim that the policeman slapped him and tore his garments.
As of the time this report was filed, neither the police nor the singer had made any statements on the reported harassment's origins or the specific place where it occurred.
Reacting, a concerned Nigerian on Instagram with the handle @boots.and.more wrote: "Must they harass someone? Can't they just do their job with vawulence? Nawa o everything just tire person who wants me to follow them to the Uk sha."
@Made: "Our celebrities should try and move with escorts to avoid any form of police harassment."
View post below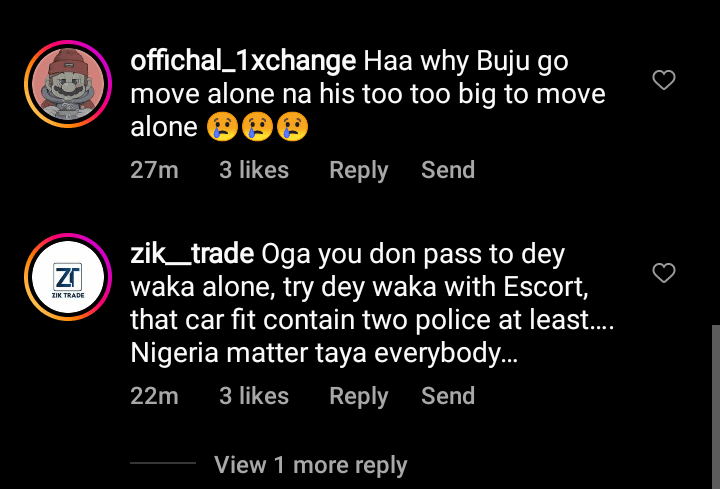 Watch Video below
– @Samnews101: JUST IN: The Nigeria police harassing Buju BNXN somewhere in Nigeria today. pic.twitter.com/aw21KQ5GoV

— GIDI (@Gidi_Traffic) August 17, 2022