Many of us like the singer doesn't know the meaning of the day after Christmas which is named Boxing day. Many have taken it to be a day when people have fun engaging in ring-boxing activities.
There are times you see such pictures on social media pages on boxing day where the pictures depict people boxing in a ring with one overcoming the other.
Check him out;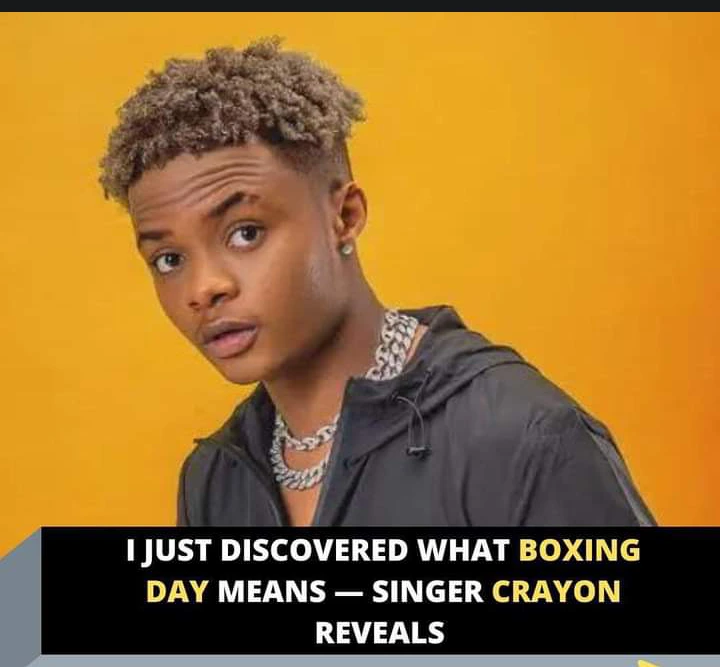 Some have been disturbing images where one is seen with severe injuries. They may be photoshop images but they are the ones being used to mark the day. That is the way many have grown to understand the day.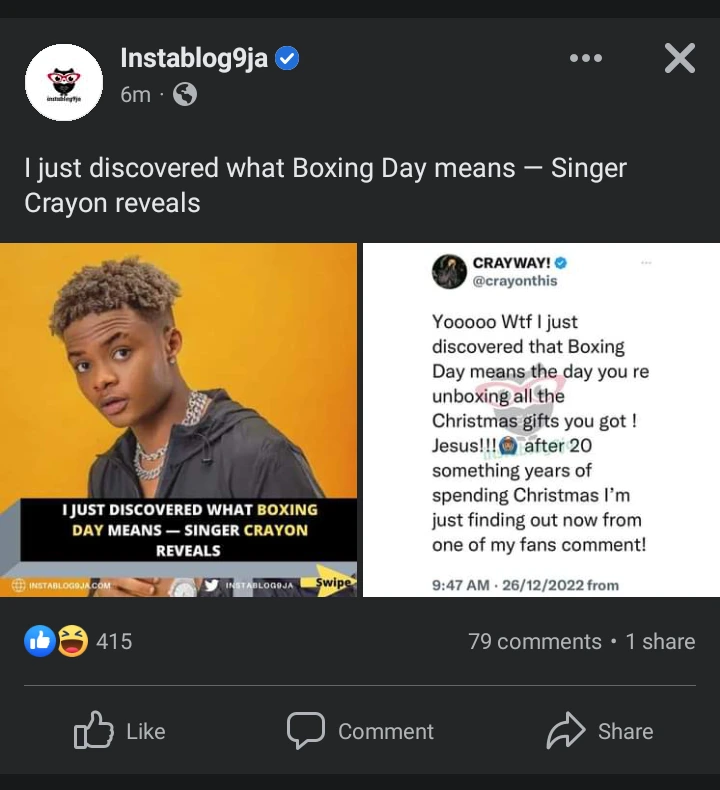 Marvin's record signee Crayon has been reported to have revealed that he recently discovered that Boxing Day means the day that Christians celebrating Christmas get to unbox the gifts they got for the festive period. Even with his discovery, many have taken to the comment section to give other meanings to the day. Some have it that it is the day the rich box gifts are to be shared with the people they are meant for. See some of the comments;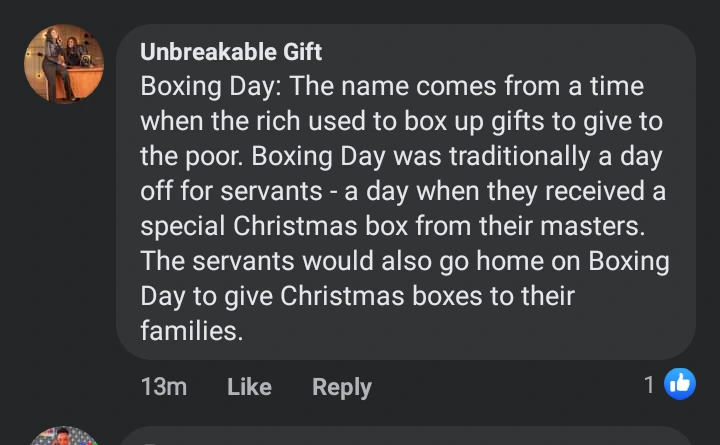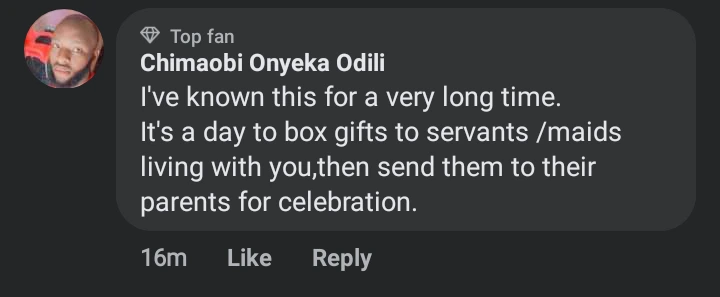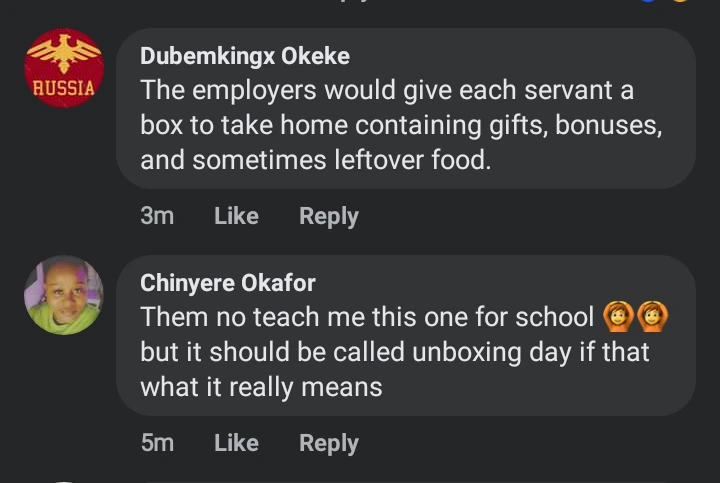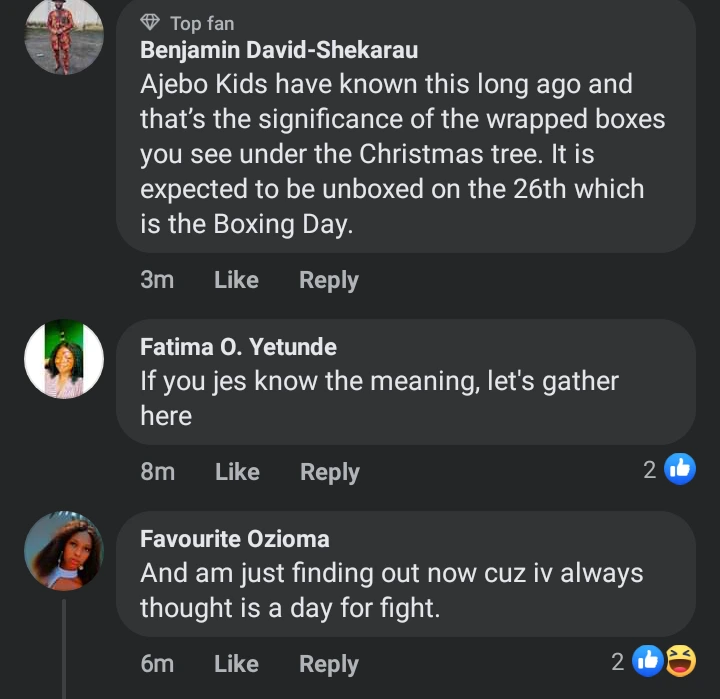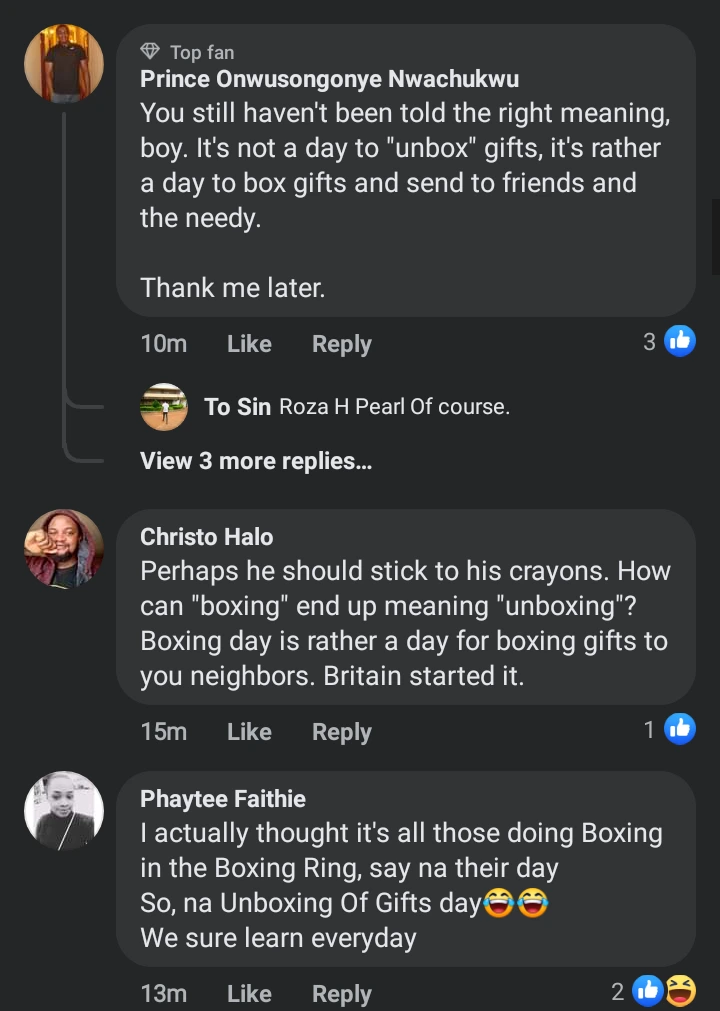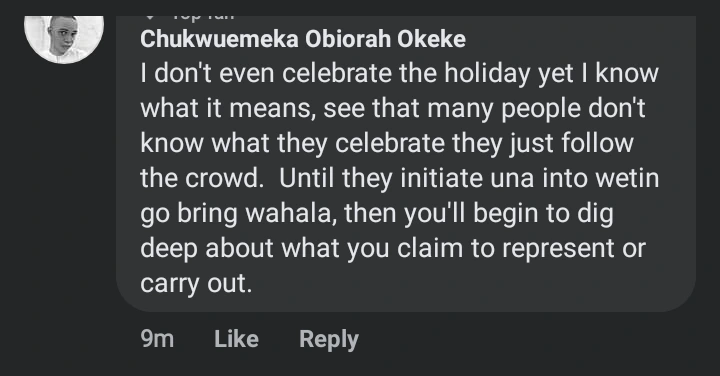 Related Posts