Sheggz is a contestant who competed in this year's season of Big Brother Naija. The footballer and actor left one week before the show's conclusion and ended up going far in the game.
However, since leaving the house, the reception has not been what he expected and there have also been accusations leveled against him of domestic violence made by an influencer called Beauty by Gbemi.
Check his picture below;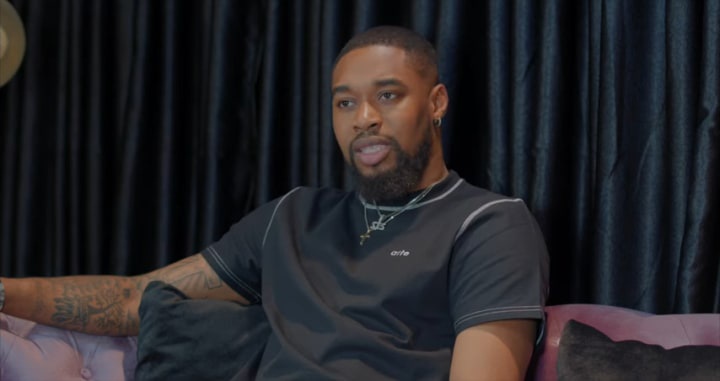 Shaggy made this known in a youtube interview with Lilian Afegbai as we provide- In the course of the interview, Lilian asked Sheggz: "How is your mental health? When you came out, how was it? Were you depressed? Were you having anxiety? How did you feel? Because these are conversations people don't like to have. And I now am in a space where I can talk about being depressed in the past or me almost dying from depression because now, I'm strong. My mental health, I'm alert. If I know you're going to mess up my brain, I move. Like I protect my mental health. If I know being on Instagram for one week is going to stress me or there's so much, I just go off. So, like for you, how do you manage it? Because it's a lot."
Hers is Shaggy's response; I was broken when I came out. The thing about me is I'm not gonna lie, I can say it, I was broken. I didn't think this is what I was coming out to, to be honest. It was hard. It was hard. And I feel like a lot of people, I feel like it's easy for them to – to be honest, when I came out, I felt like I didn't have a voice. That's the truth. Some of the stuff that is hanging around me and that I'm accused of, 97% of women that speak on it are the truth and only 3% are lying. So, I didn't have a voice. There's nothing I could say that anyone would be like you know what bro, we believe you. They will find cracks in any single thing that I say. So that was tough to feel like I didn't have a voice. I have an amazing fan base. They're super good. Sheggz FC. I feel like they kept me going. My family is super supportive. Scrap that, God first and foremost. I feel like I'm quite spiritual. I feel like my journey is meant to be bumpy because where I'm going is – it's never straightforward for me. Even my football career was not straightforward. So, I just feel like it's part of my life and I feel like, at the end of the tunnel, there's light. And I feel like people would see greatness at the right time.
Related Posts