Amanda, who happens to be one of singer Davido's baby mamas, has used her new post on Instagram to show off her beauty to her fans.
She is someone who loves to go on an outing to enjoy herself, and she has done it again, this time by spending a good time at the beach as she celebrates her birthday in Spain. After coming across her post, the majority of her followers were left with no choice but to react as they expressed their opinions.
In her latest post, she showed up in a lovely hairdo that looks gorgeous on her. She appeared in a nice-looking swimwear outfit that looked good on her. She put on a beautiful black sunshade that looked stunning on her. She looks excited and all smiles as she takes the pictures in a standing position.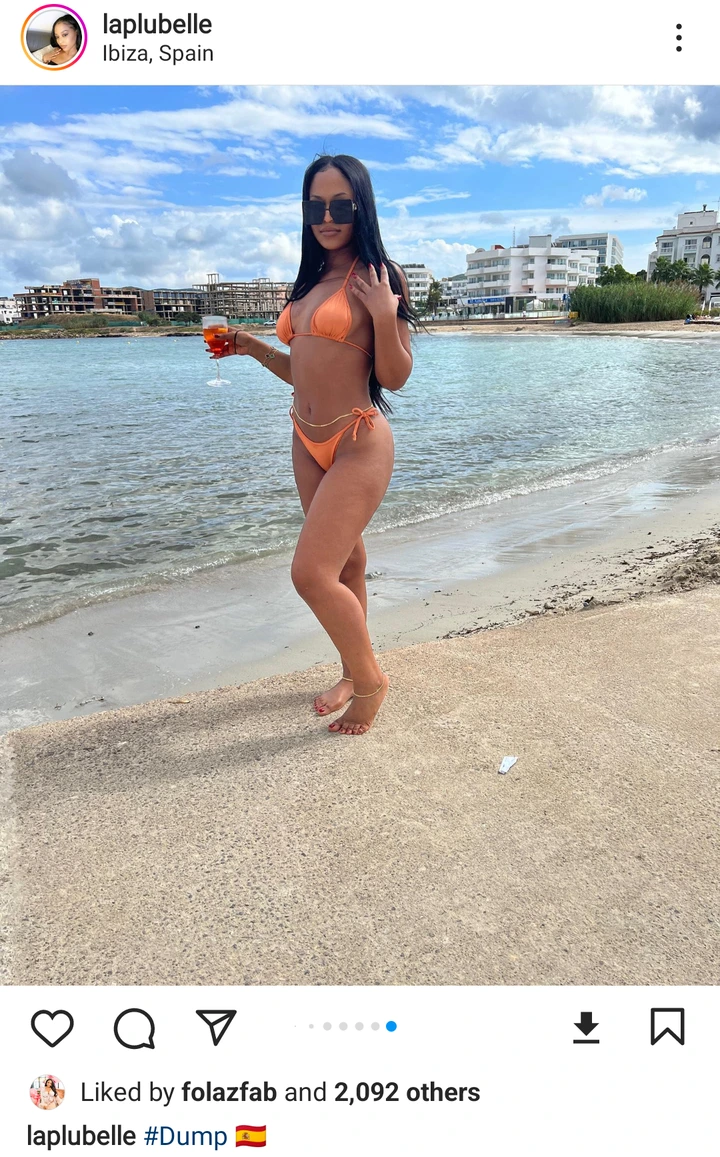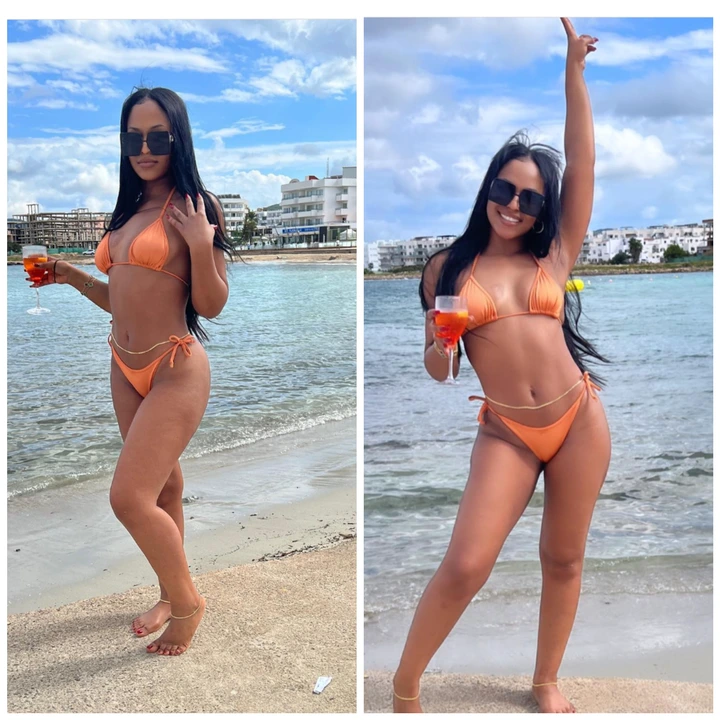 She went on an outing to enjoy herself on her birthday at the beach, where she was spotted having some fun while holding a glass of wine as she shared her location as Ibiza, Spain.
If the comments and reactions on her post are anything to go by, it is safe to say that her followers were impressed with her hairdo, as they reacted positively to it, while others praised her for spending a good time at the beach.
Check some out below: