Imade, the first child of the well-renowned artist David Adeleke, better known by his stage as Davido, quietly reprimanded Sophia Momodu while charging her with being cruel.
Imade's dog, Imade's pet, was being transported to the Dog Spa for cleaning in the video. Imade, evidently upset that her dog was being taken away, started a conversation with Sophia Momodu about why the dog shouldn't be sent to the spa.
During the conversation, Imade criticized her mother for acting in such a way while asserting that it was improper for her to record sad people while they were acting that way.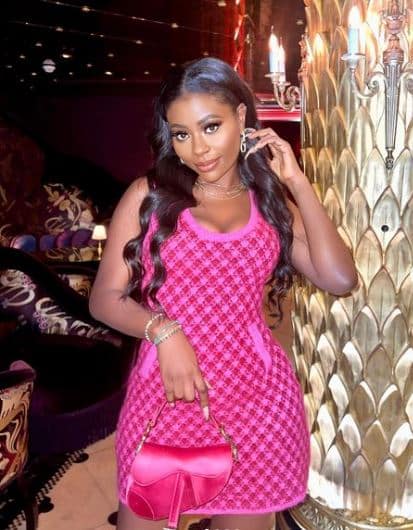 Imade, age 7, thought her dog was depressed because it was going to be taken away for a while.
Sophia Momodu also posted a video of the moment they arrived at the spa, capturing Imade's pitiful response to having her puppy taken away and returned in five days.
Watch the video below
https://web.facebook.com/adesuaetomiwellington/videos/823814935320023/?t=10